Plug 'n' Play Resilience Training Kit
Everything you need to run resilience training without spending hours on design and planning.
Save time and energy
Skip the design phase. Download your Plug 'n' Play Resilience Training Kit now. You'll be ready to deliver your session within 24 hours.
At last! A plug 'n' play solution for busy trainers briefed with delivering a robust  employee resilience program. This kit is designed by an expert in positive psychology and experiential learning. It contains everything you need to deliver a 2-3 hour resilience program with minimal preparation time.
The kit contains lesson plans, a customisable slide deck, activity sheets, in-depth trainer's briefing on positive psychology principles and ready-to-use participant manuals. All the materials are pre-styled in Word and PowerPoint formats. This means you can simply add your logo, update the document styles to suit your branding and roll out your training.
Course objectives
This pack contains everything you need to deliver resilience training appropriate to the pandemic world. With just 90 minutes' preparation, your Plug 'n' Play Resilience Training Kit covers everything you need to teach your people how to achieve the following outcomes.
Define resilience and the key elements of a resilient mindset

Address negativity bias and challenge catastrophic thoughts

Develop an action plan for reducing mental overload and increasing hopefulness

Shift out of 'learned helplessness' mode

Increase optimism and reduce stress, using Learned Optimism techniques
Buy now and receive a bonus Plug 'n' play Pandemic Psychology trainer's pack
This briefing kit contains everything you need to run a 1-hour session on reducing the toll of pandemic anxiety at work.
Use this resource to brief your leadership team on the challenges Covid19 presents to your workforce. Normally it sells for $99 but I'm including it for free with your Plug 'N' Play kit.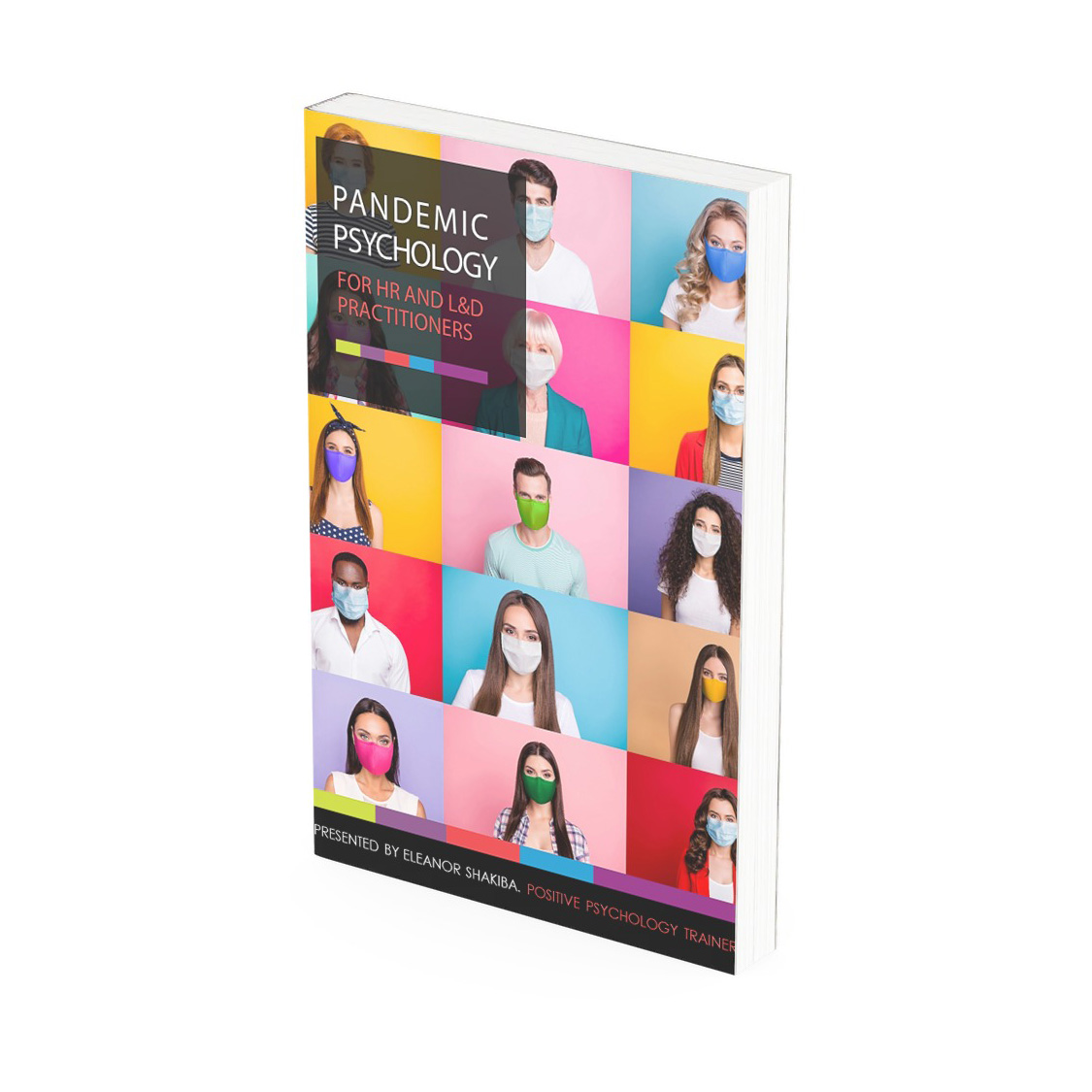 What's included in the Plug 'N' Play Resilience Training Kit?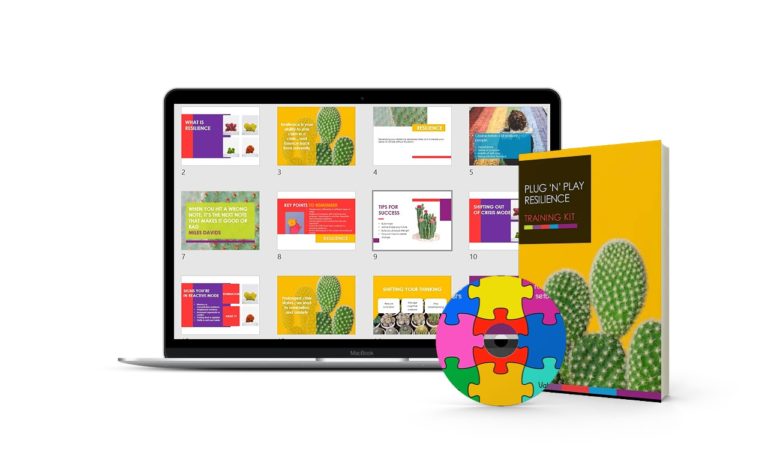 The Plug 'n' Play Resilience Training Kit is value-packed. It includes everything you need to deliver an engaging resilience session underpinned by evidence-based content. Here's what's in the pack.
A beautifully designed PowerPoint slide deck (complete with summary points you can display in Presenter mode)
A fully customisable participants' manual in Word format. Add your own branding quickly and easily by adding your logo and updating the styles.
2 versions of the trainer's session plan (long and short) to make running your workshop a breeze.
In depth trainer's briefing notes. These summarise the research and evidence-base behind the course content. So you'll sound like an expert in positive psychology, even if you're not a specialist in this area.
A full set of activity sheets and instructions. Choose the activities which best suit your people. You'll be up and running with an interactive, experiential learning session in minutes.
Buy today to receive two special bonuses
No time to memorise new content? You'll love the bonus slide deck with voiceover. Just switch to PowerPoint narration mode and I'll explain the key concepts for you. This bonus makes running your resilience program super easy.

Animated video pack. Bring important concepts to life with my custom designed video segments. These explain key Positive Psychology concepts in a vibrant and engaging format. These videos alone are worth $500. But they are included for free in your bonus pack.
Your 60-day, worry-free guarantee
If you've read this far, you're ready to get started. And there's every reason to act immediately. Here's why. When you buy Plug 'n' Play Resilience Training Kit, you get a full money-back guarantee.
Yes!
I am 100% committed to creating products that make life easy for busy HR and L&D specialists. That's why I offer a 60-day, money-back guarantee for the Plug 'n' Play Resilience Training Kit. If you are not happy with the contents of your trainer's pack, just send an email to admin@thinklearnsucceed.com.au within 60 days of purchase and I will refund your full investment. This way there is no risk to you. You can buy this great resource with full confidence and get your resilience and mental stamina training up and running.