Learn the secrets of success-savvy women
Lack of negotiation know-how leads to lower salaries, higher workloads and reduced career satisfaction for women around the world. It's time to for that to change. 
Find out what confident female negotiators do differently to the rest of us. Stop feeling nervous or unsure of yourself. Open, lead and close negotiations with impact. Stand up for yourself without offending anyone. Build your negotiation know-how, so you can avoid falling into the traps that hold so many women back. 
If you're nervous negotiator, it's time to take action.
Have you considered the true cost of failing to stand up for yourself in negotiations? Consider this example. Imagine you and a male counterpart start in identical first jobs at age 20. You negotiate a salary $5,000 less than he does. This will result in you earning $361,171 less than him over the span of you career.  
And that's only one example! Think of what poor negotiation skills cost you and your business each month.
It's time to take action. 6 Habits of Savvy Female Negotiators gives you a proven process for acing negotiations. It's based on exactly the same system I've taught over 50,000 professional women in my live training workshops. To enrol in a public workshop would cost you $700. But right now, you might not have $700 to spare. Or maybe  you want to get started today and there's no workshop scheduled. 
That's why I decided to create an online version of 6 Habits of Savvy Negotiators.
This course is specifically designed for high achieving women like you. It condenses everything I've learned about woman-friendly negotiation tactics into bite-sized lessons. It's a quick, effective way to master the art of planning and leading a successful negotiation – without resorting to pushy tactics. 
What's included in your course pack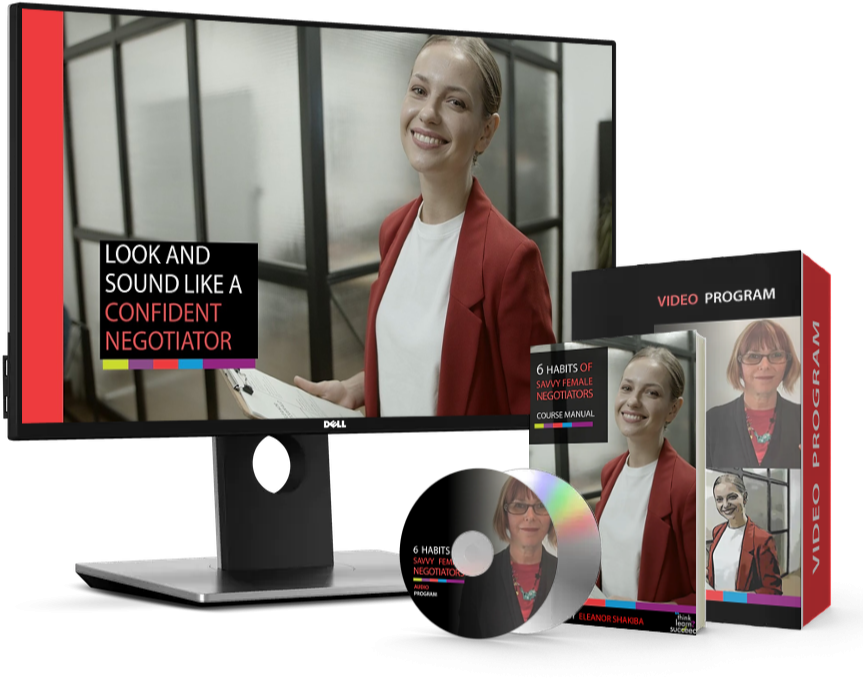 Your course bundle includes everything you need to become a savvy negotiator.
6 videos lessons containing tips for success

50 page course manual

3 NLP audio sessions to prime your mind for success

Fillable activity sheets and planners, to make preparing a negotiation strategy easy

Questionnaire to pinpoint any 'bad habits' that are undermining your credibility as a female negotiator
Plus you get a free bonus pack worth $160
Enrol today to receive three resources that will accelerate your success
1. Nervous about negotiating with aggressive people who use dirty tactics to overwhelm you? Beat your anxiety with a bonus mini course Verbal Attack Response System. It sells separately for $55, but is yours for free when you enrol today.
2. Worried this course is too expensive? Maybe it's time to negotiate  a better paypacket! Get step-by-step instructions on how to do this with your free Earn What You're Worth planner kit. This bonus resource is worth $75.
3. Are you worried about speaking up assertively?  Or concerned you'll look pushy if you negotiate for what you want?  You'll love my free ebook Dirty Tactics Response System. Written specifically for women, it's worth $29.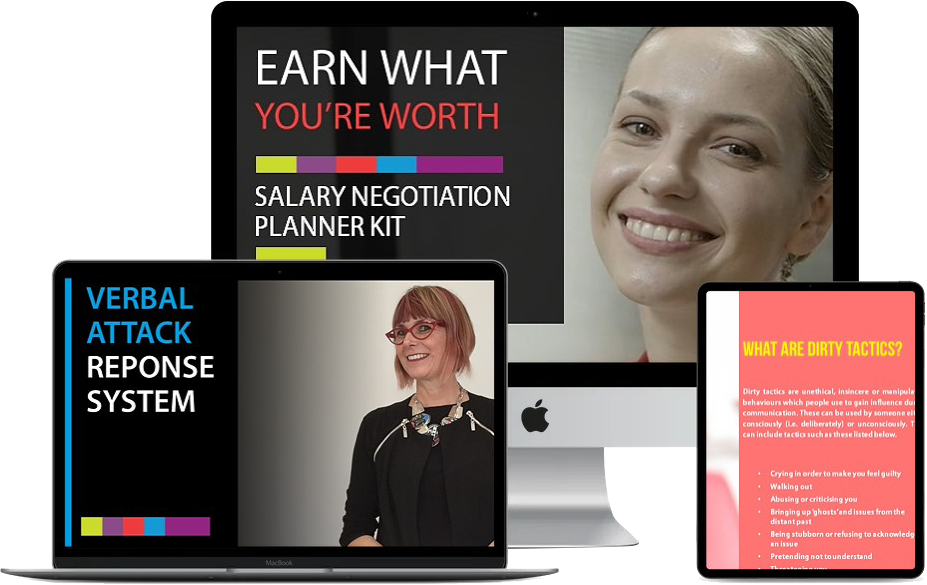 Your 60 day, worry-free guarantee
If you've read this far, you can see how this course will add value to your next negotiation. And there's every reason to act immediately. Here's why. When you buy 6 Habits of Savvy Female Negotiators, you get a full money back guarantee.
Yes! I am 100% committed to creating training that delivers real-life results for my talented women. That's why I offer a 60 day, money-back guarantee on this course. If you complete the course activities and are not happy with the value 6 Habits of Savvy Female Negotiators brings to your life, just send an email to admin@thinklearnsucceed.com.au within 60 days of purchase. I will refund your full course fee. This way there is no risk to you. You can buy this great course with full confidence it will deliver practical results you can use in your next negotiation.
Look, sound and feel like a confident negotiator
About your course presenter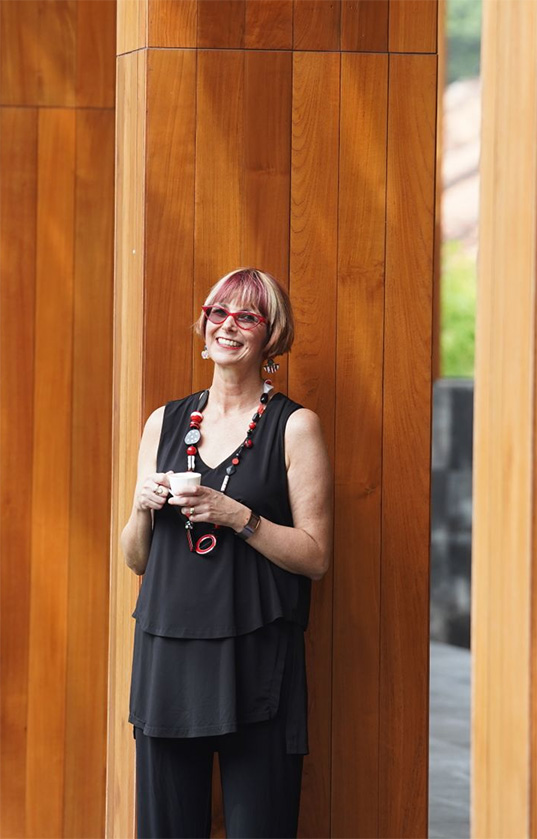 Hi. My name's Eleanor. I help ambitious women – like you – think and speak in ways that drive success. I've trained and coached thousands of female leaders and professionals.
I started my career as a staff development trainer at the University of Sydney. These days, I run my own training business, Think Learn Succeed.
I deliver programs covering three main areas: positive mindset, powerful communication and purposeful leadership.
To be a savvy negotiator, you need skills in all three areas. I kept this in mind as I created 6 Habits of Savvy Female Negotiators. It's full of practical tips you can use to boost your confidence and speak with impact during negotiations. The course was inspired by research into 6 mistakes which commonly hold women back when negotiating. I knew that, with the right toolkit, women could stop making those mistakes.
I've been teaching that toolkit in my face-to-face workshops for over 10 years. This program makes it available online for the first time. If you want a proven process for building your negotiation skills, 6 Habits of Savvy Female Negotiators is for you.